A Most Wanted Wolf by Sela Carson
Sela Carson has a new book out!
I think I've read everything she's written. I like her characters, I like her humor, I like her stories. If you enjoy reading about hot men, kick butt women, werewolves, aliens and spies, I think you'll like this series.
A MOST WANTED WOLF (Wolves of Fenrir)
A spy and a werewolf walk into a firefight… Whose A** do they kick?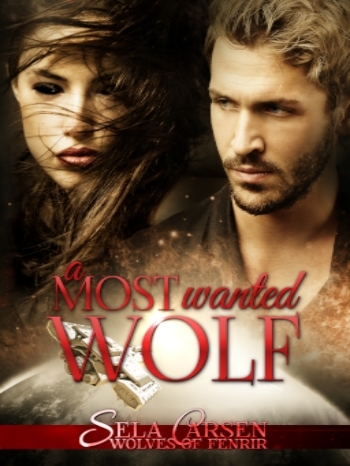 Andrew Wyatt thinks all he has to do is bring a scientist back into the fold. He doesn't count on a sizzling hot alien wolf shifter getting in his way, and getting under his skin.
The last thing Ule tärEinar needs is a tall blond spy interfering with her life. She may not trust Andrew, but that doesn't stop the sparks from flying around them.
The trust is hard won, and they'll need each other to survive an invasion that could draw their two allied cultures into a war neither can afford.