Book Sale!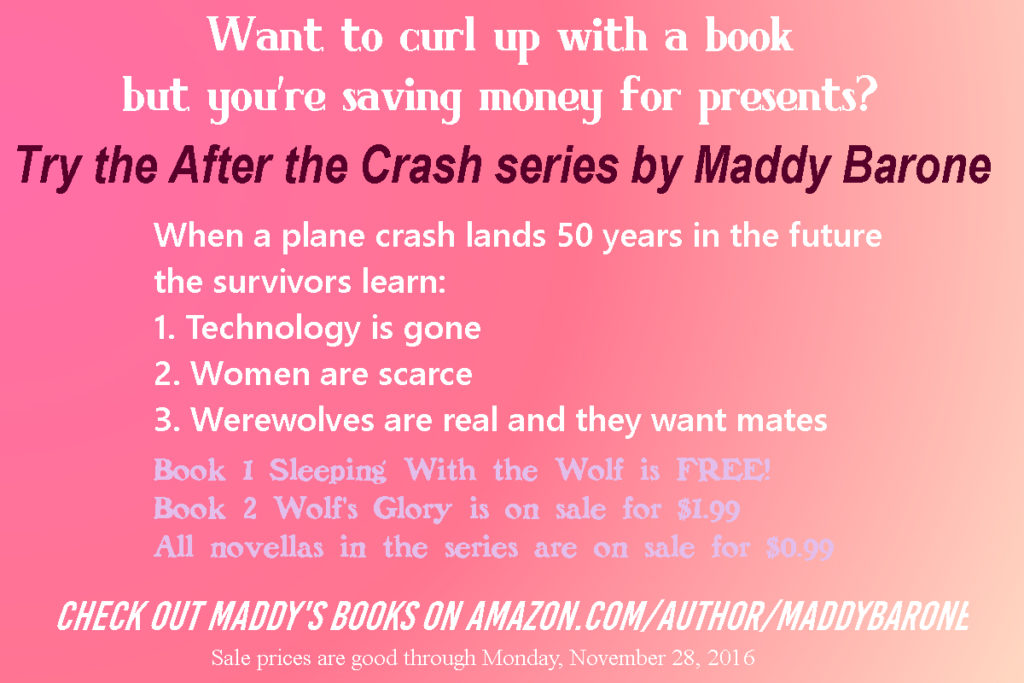 Right now the books I own the rights to are on sale at Amazon until Monday November 28, 2016!
Sleeping With the Wolf=FREE
Wolf's Glory=$1.99
Wolf's Oath, Sherry's Wolf and Wolf's Lady=$0.99 each
You can find my books on Amazon at my author page.
And did you know that if you get Sleeping with the Wolf free on Amazon you can get the audio book for only $1.99? That's a sweet deal! Same for Wolf's Glory. Buy the kindle book for $1.99 and the audio book is $1.99.  If you own others if my books in kindle format, the audio version is also just $1.99. Just go HERE to see a list of my books available in audio from Audible.
Happy Reading!