Sizzling Summer Nights Bloghop!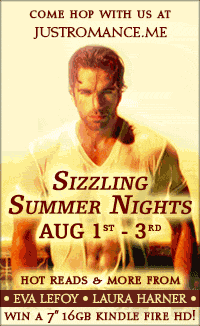 Welcome to Maddy Barone's stop on the Sizzling Summer Nights Bloghop! If you fall off, you can CLICK HERE to get back on the bloghop.
I'm glad you're here! I love these bloghops. Read on to find out how to win a $10.00 Amazon Gift Card.
I am currently hard at work on the last book in my After the Crash series, called Wolf's Princess. You can see from the pic that Sky has grown up. (and very nicely, too!) If you haven't read the series, it's kind of hard to say exactly which genre it fits in. Shifter? Yep. Post Apocalyptic? Yep. Time travel? Yep. Paranormal? Yep. Dystopian? Yep.  If you'd like to know about  my hot and yummy Alpha wolves, you can click the Books link or the Excerpts link above.
The hop organizers will be giving away a download of any of my backlist in digital or audio format, but I am giving away two separate prizes here on my blog. One is a $10.00 Amazon gift card, and the other is a different sort of off-the-wall prize…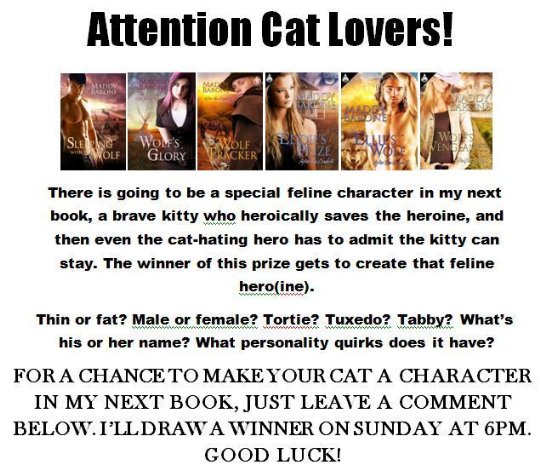 One person who leaves a comment will be chosen to "design" Rose's cat. I'll email the winner Sunday night with a short questionnaire to determine what the cat looks like, its name, etc. In return that cat will have a small but pivotal role in Wolf's Princess, and the commenter will receive the $10.00 gift card to Amazon.
This is either the silliest prize ever offered on a bloghop or the coolest. I'm not sure which!  Either way, thanks for stopping and Happy Hopping!