Wolf's Glory Audiobook Available Now!
I woke up to an email this morning from ACX notifying me that Wolf's Glory was available on Audible. That's two releases in one week! And I have only one chapter left to finish the rough draft of Wolf's Oath! That makes this a darned good week for me. 🙂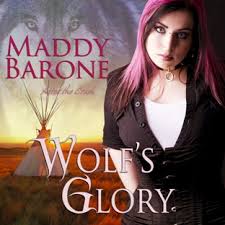 Artist Lyn Taylor tweaked the cover art for me.  I adore the art she creates for my books! The audiobook was produced by Brick Shop Audio, and the narration was done by Clementine Cage. I love the way Clementine voices Glory! It is exactly spot on.
Head over to Audible or Amazon and listen to the sample. Isn't  that great?