Writing Update! News! Read All About It!
It's probably not as exciting as the subject line sounds, but I thought I'd post to let you know what I have going at the moment. Summer is here in North Dakota USA, so I'm sweating and moaning about the heat and humidity. In five months I'll be shivering and moaning and the cold and the windchill. lol  But I should get to the point.
So, NEWS: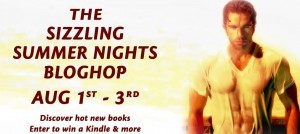 I will be part of a blog hop beginning Friday August 1 and ending Sunday August 3. That's next weekend! I love these bloghops because they are so well run, and there are tons of great prizes. Not just gift cards and free books, but the grand prize is a Kindle Fire. I will be offering a download of any of my ebooks or audiobooks, plus I'll be running another contest on my blog. If you are a cat lover, you might like to sign up.  One winner will have the right to name and design Rose's cat. This cat will be Sky's mortal enemy, but even Sky has to love him when he helps to save Rose.  You can signup for an email reminder at www.JustRomance.Me  So, be sure to swing by next weekend.
The other thing is that on Wednesday October 29 2014 I'll be having a Facebook Party. We'll chat and you can ask me any question, and I'll be having games  and prizes. The main prize will be a (very raw and unedited) ARC of Wolf's Princess. I'll be sending out more info on that in a couple of months.
WRITING UPDATE:
We are coming to the end of Wolf's Lady, the serial short story I've been posting on Tuesdays on my blog. I haven't posted all of it, and I think it will be about 35,000 words long. I plan to have it released for free on December 5, 2014. It will be on my website, and Smashwords. I'll upload it on Amazon also, but they don't allow a book to be started at FREE. It must be at least $0.99, and then people can report it as free in other online stores and Amazon will match the price. So you might want to download it from Smashwords if you prefer a format for kindle. More about that to come.
I feel like I'm doing well with Wolf's Princess. I love, love LOVE this story. Sky is half Alpha jerk and half tender lover.  Rose is snarky, pragmatic, and brave. Once she figures out what she wants, she goes for it.  Poor Sky doesn't have a chance. Not that he complains after the first few chapters. I hope to have it ready to go out to the Beta readers by mid-October and hopefully will have it submitted to Liquid Silver by mid-November. I can't tell you for sure when it will be released, because it depends on the publisher's schedule, how long edits take, etc, but my educated guess is late February to mid March.
Well, I better sign off and get Rose and Sky going on their first kiss. Fireworks are about to erupt in the form of a jealous, mean feline who despises Sky. 🙂