Tuesday Truth 5/26/15: Updates!
Wow, only 8 days before I leave for the Annual Reader & Author Get Together in Cincinnati OH! Actually, it's at the Marriott in West Chester. Even if you're not going to the event, the book signings are free and open to the public. One is on Friday at 3:00pm, and the other is on Saturday at 3:00 to 5:00. I'll be signing on Saturday. You can find out all about it by clicking the link above. Please come see me!
I'll also be showing off some of my historical costumes at RAGT. Most I made years ago, but I'm making one from the skin out, a walking dress from 1885. I have completed the chemise, the drawers, the bustle petticoat, the underskirt, the overskirt and was 2/3 done with the bodice when my sewing machine died. That's right, died. Last night it gave up the ghost. I called to make a service appointment, but they can't get to it until next week, and I need it NOW. So my sister, bless her, is bringing her machine over to me tonight. Here is what I have so far.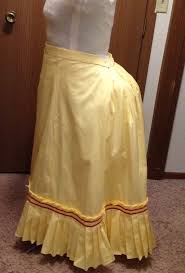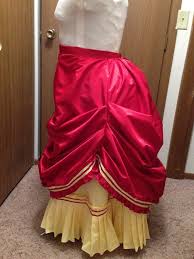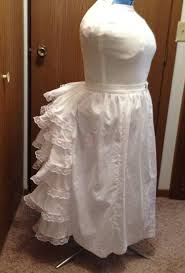 And here what is happening with Wolf's Princess: I have completed the final round of content edits with my editor Tami Lund (she's also an author) She was easy to work with and the book is tons better now. I'm still waiting to hear a release date, but it could be as early as mid July. I'll be having an ARC giveaway through my newsletter in a few weeks. And then I'll be having another giveaway on Facebook a week or so later. More about that coming up. AS soon as I get cover art and a release date I'll post right away. I'm very excited about Wolf's Princess. I believe it is the best book I've written. I can't wait for all of yo uto read it!